Food Delivery Сappi is now in your smartphone!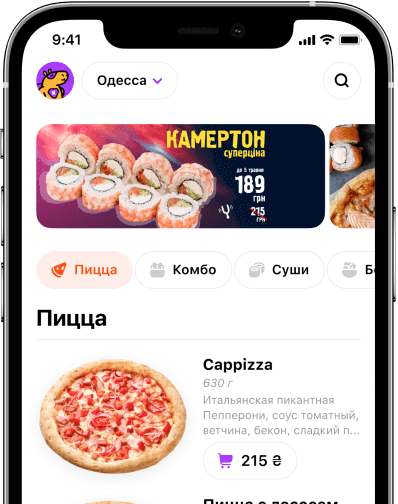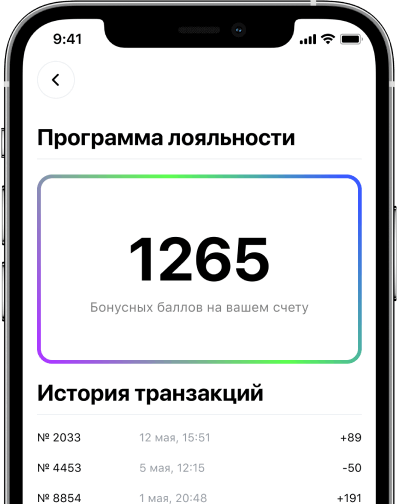 Your favorite food just got closer! Start ordering dishes even faster — install our app Cappi on your smartphone!
Food delivery in Odesa
Если задержались на работе, через 15 минут нагрянут нежданные гости или просто хочется отдохнуть от ежедневной готовки, то закажите доставку еды на дом или офис в Одессе. Наша доставка готовой еды Cappi оперативно выполнит заказ, и в течение 60 минут доставит вкусное блюдо по нужному адресу в Одессе. В меню присутствует еда из разных кухонь мира, так что вы сможете максимально удовлетворить свои вкусовые пристрастия. А термосумки и оперативный транспорт наших курьеров помогут сохранить пиццу и роллы горячими и свежими.
We will deliver your favorite dishes to all areas of Odesa, including the suburbs.
Наш сервис доставки еды на дом предлагает лучшие условия для заказа пищи на любой вкус. Ознакомьтесь с нашим ассортиментом, выберите количество блюд онлайн или по телефону. Время доставки еды домой или в офис зависит от удаленности заказчика, но в среднем не превышает 60 минут. Повара готовят еду сразу после поступления заказа. У нас нет заготовок. Доставка пищи производится в специальных пищевых контейнерах. Поэтому готовые блюда всегда горячие, вкусные, свежие и ароматные. Воспользуйтесь услугами нашей доставки еды, чтобы самим оценить высокий уровень сервиса: Используем только свежие ингредиенты, которые не подвергались заморозке. Только свежайшая рыба. Поставки продуктов и рыбы у нас каждый день. Уникальный рецепт вкусного теста для пиццы. В работе повара используют дорогие ингредиенты. Ассортимент еды в Одессе с доставкой большой, поэтому даже гурман останется доволен выбором. Доставка по городу – 60 мин. Действует бесплатная доставка (минимальный заказ - 150 грн.). Регулярно проводим разные акции, делаем подарки для клиентов. Мы гарантируем точный вес и состав компонентов. Всегда доставим ваш заказ в согласованное время, без задержек. У нас работает вежливый и опытный персонал, работу которого вы оцените по достоинству после 1-го заказа суши или пиццы. Всегда можно дозвониться к нам по бесплатному номеру телефона, чтобы сделать заказ еды с доставкой или получить консультацию и помощь в выборе.
A large assortment
Наш сервис доставки еды на дом предлагает лучшие условия для заказа пищи на любой вкус. Ознакомьтесь с нашим ассортиментом, выберите количество блюд онлайн или по телефону. Время доставки еды домой или в офис зависит от удаленности заказчика, но в среднем не превышает 60 минут.
Повара готовят еду сразу после поступления заказа. У нас нет заготовок. Доставка пищи производится в специальных пищевых контейнерах. Поэтому готовые блюда всегда горячие, вкусные, свежие и ароматные.
Воспользуйтесь услугами нашей доставки еды, чтобы самим оценить высокий уровень сервиса:
Используем только свежие ингредиенты, которые не подвергались заморозке. Только свежайшая рыба. Поставки продуктов и рыбы у нас каждый день.
Уникальный рецепт вкусного теста для пиццы.
В работе повара используют дорогие ингредиенты.
Ассортимент еды в Одессе с доставкой большой, поэтому даже гурм
Доставка по городу – 60 мин. Действует бесплатная доставка (минимальный заказ - 150 грн.).
Регулярно проводим разные акции, делаем подарки для клиентов.
Мы гарантируем точный вес и состав компонентов.
Всегда доставим ваш заказ в согласованное время, без задержек.
У нас работает вежливый и опытный персонал, работу которого вы оцените по достоинству после 1-го заказа суши или пиццы. Всегда можно дозвониться к нам по бесплатному номеру телефона, чтобы сделать заказ еды с доставкой или получить консультацию и помощь в выборе.